Worldwide Air Ambulance Flights Available 24/7
Getting the patients you love the care they need
We are able to transport Corona virus patients Learn more about how we've outfitted special planes to keep all of our patients and staff safe.
Get a 100% Free Air Ambulance Quote Today
Worldwide air ambulance, medical escort, commericial stretcher, and ground

Explore all of Global air ambulance's services
We provide a variety of long distance medical transport options. Each of the following option varies by price, duration, and level of patient care. Call us for immediate answers to air ambulance, medevac, emergency air lift transportation, medical air transport, or patient escort questions.
Our Latest Posts
Want to learn more? Hear stories of past patients and learn about the processes of air ambulance flights.
Our Process
We Make Medical Flights Easy
We're here to help every step of the way, so that we can make your air ambulance or medical transport less stressful

Our team of compassionate medical flight coordinators are equipped to help you schedule worldwide medical transports 24/7.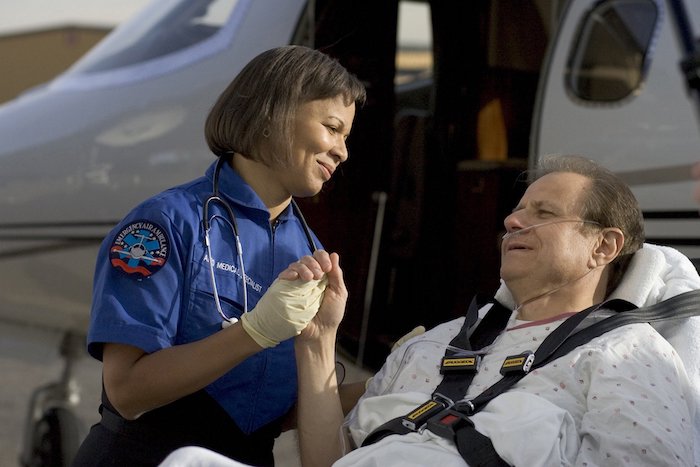 Figure out the best option
Fill out our standardized application on our platform. Most applicants finish in under an hour.
Work with our staff
We'll immediately match you with any relevant openings and you get to pick which ones you're interested in.
Find the best price
We'll immediately match you with any relevant openings and you get to pick which ones you're interested in.
Our customers love us
We work hard to provide best in class care, and we're happy to share what our customers think about us.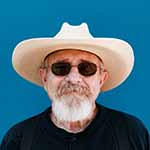 Walter F.
Philadelphia, PA
"My entire family is very grateful to you and your associates for the first rate job you did in safely transporting my 84-year-old mother who had just broken her hip 600 miles in a total of about four hours. Your advice was always sound and totally in agreement with what others in the medical community were telling us, and your team remained calm, compassionate and competent."

Peter R.
Houston, TX
"I would like to express my deep appreciation for the swift and safe transportation of my daughter and her son to Houston. We all know what the outcome probably would have been had you not rescued them from the situation they were in. I want everyone involved to know how important you are to our family, and what an impact you have made in our lives."

Anastasia H.
Detroit, MI
"My father's illness began almost immediately upon his arrival in Greece. Within a month, he was completely paralyzed from the neck down. To get him home, I called my travel agent, the Red Cross, the State Department and the airlines, but no one could help. Then I found Global Air Ambulance. What a world of difference. The surprise was that you spoke to me in Greek. My family thanks you many times for being there when we needed you."

Angela N.
Ann Arbor, MI
"I want to express my gratitude for the wonderful service we received at a critical time. My father recently needed to be transported from Naples, Florida, to the University of Michigan with less than 24 hours notice. Cathy, with whom I spent a great deal of the evening on the phone, was extremely knowledgeable, accommodating and calming. As we awaited my parent's arrival, we worried that the flight alone had been a great stressor to both. They arrived with smiles on their faces."
Still Unsure?
We know we'll be able the perfect solution for transporting your patient. Global Air Ambulance is confident in our world class medical transport and air ambulance services.
Global Air Ambulance is a trusted provider of medical flights and medical transport services. Our priority is always ensuring that our patients arrive at their destination safely, but we always make sure that they're comfortable along the way. Here are a few reasons why you should trust us to transport your patient:
We are one of the largest and most experienced air ambulance companies in the world.
We can transport the most critical patients from neonatal to trauma and organ transplant cases.
We'll work with you to find the best way to transport you patient based on their needs and your budget.
Our crew is the most capable, trained, and experienced in the business.
We'll handle every detail of your transport -- once you call Global you can be sure that we've got it all covered.
The answer can be tricky, but it ultimately depends on the condition of the patient. Air ambulance is the fastest and safest mode of medical transport. It's suited for patients that need a very high level of care, urgently need to be transported regardless of cost, or are unable to travel by any other reason.

There are cheaper options that may be available for your patient such as long distance ground, medical escort, and train transport. Our coordinators would be able to walk through the nuances of each to determine which method is best given circumstances.

Global Air Ambulance is staffed 24 hours a day, 365 days a year. Call and a coordinator will personally answer your questions.
The fastest way to get a quote is by calliing 1-800-948-1220. A coordinator can begin working up details as soon as they've gathered all the necessary information, and can have the costs of transport in as little as 10 minutes. In certain cases where more information must be gathered it could take a bit longer, but you'll always here back from us within the hour.
Our staff is incredibly experienced. We've been flying air ambulance trips world wide for over 30 years, and between everyone at Global we can guarantee we've seen it all.

Unlike other air ambulance companies, you can be confident that when you call Global Air Ambulance you'll get the information you need to transport your patient safely, quickly, and at the best price.
Some methods of medical transport are quicker to set up than others. In the case of air ambulance, if we have a crew and plane ready, your patient could be picked up the same day you schedule your trip. The more flexible you are with scheduling the higher the odds of scheduling two trips back to back and thus transferring the reduced costs to your ultimate price.

Commercial escorts take between 48-72 hours to set up becuase we have to deal with airline restrictions. Commercial stretcher transport takes the longest at between 10-14 days becuase the aircraft must be reconfigured to accomodate a stretcher. In all cases, the more time you have before your patient needs to be transported, the more likely we are to being able to discount your trip's cost.
Air ambulance is the absolute safest way to transport critically ill patients long distances.

At Global Air Ambulance we are proud to have a 100% safety record for over 90,000 total trips. We have the highest safety record in the entirely industry, and we can guarantee excellent care and service.
Why Global Air Ambulance
We have successfully completed more than 97,000 medical flights or ground transports of patients since 1990, with a 100% safety record. We transport patients each and every day. We offer options based on the patient's condition, the urgency of travel, and the financial considerations of the family.